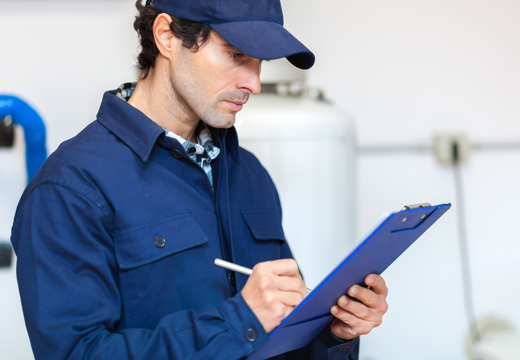 Owners or end users are in charge of maintaining their gas installation in optimum technical and safety conditions. In accordance with Legislative Decree no. 97/2017 of 10 August, it is their responsibility to arrange and pay for the inspection and maintenance of the gas installation.
An inspection must be conducted, in particular, every 5 years for installations that are more than 20 years old; for new installations with no active natural gas contract; whenever conversions are made to the installation; and whenever gas leaks are detected.
What do we offer?
Iberdrola offers you the inspection of your natural gas installation and gas appliances
and issues the corresponding inspection declaration that will indicate whether the installation
has been approved and is working safely. The price of a gas inspection is €70 (VAT not included).
Remember that the inspection must be made by a Gas Inspection Body that is duly licensed for this purpose.
Do you want to take advantage of this service?
Take out the IBERDROLA Gas Inspection service for your home in the following ways:
To contract an IBERDROLA Gas Inspection, complete the form [PDF] and send it to Iberdrola by post (APARTADO 12011, EC PICOAS, 1061-001 LISBOA) or by email (comercial@iberdrola.pt).